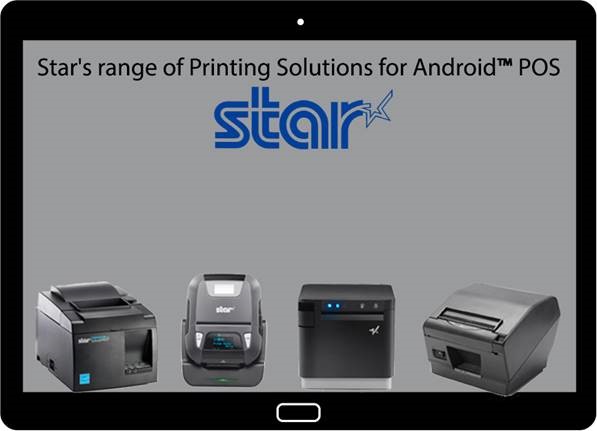 Star's range of Printing Solutions
for Android™ POS
       Star offers a wide range of receipt printers as well as mobile and kiosk printers to suit the growing number of Android POS applications. Android EPOS systems have become increasingly popular in retail and hospitality thanks to the growth of Tablet POS and their ability to be flexible, adaptable and scalable as businesses grow.
       Having selected Android POS software and an optimal device, the same thought process should continue to the connected peripherals to provide customers with the very best experience possible. The key is to choose hardware which is reliable, has excellent connectivity options and offers flexibility for both current and future business needs.

Printing from Android devices
Star's desktop, mobile and kiosk printers allow seamless connectivity with compatible Android POS systems & devices via USB, Ethernet, Bluetooth or WiFi



Fixed POS for Android
Fixed POS or order printers for on or under the counter connect to a fixed Android terminal via USB or LAN or commonly to mobile tablets via WiFi  or Bluetooth

Mobile Printers for Android
Bluetooth portable receipt, label and ticket printers for mobile applications use in stock rooms and restaurant table service


Kiosk Printers for Android
Reliable printers and mechanisms for integration with Android kiosks and touchscreens

Label and Ticket Printers
High quality fixed and mobile label and ticket printers for Android applications

mPOP™ POS Solution
Unique combined Bluetooth & USB receipt printer & cash drawer for Android POS

SteadyLAN™ Network Connectivity
Star's unique USB-C cable port on the mC-Print3 printer range provides power delivery as well as direct communication between compatible Android tablets and the receipt printer via the standard USB-C cable. Star's unique SteadyLAN™ technology also provides network tethering for Android tablets for a stable network connection via the printer without the need for WiFi

Google Cloud Print
With Google Cloud Print now discontinued, Star CloudPRNT provides the ideal way to print from compatible Android devices to any Star connected receipt, label ticket or kitchen order printer. Star CloudPRNT also offers additional key features specifically designed for printing to smaller format receipt and order printers and full, real-time, status monitoring of all connected printers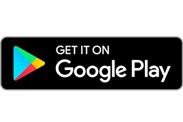 For Android Software developers, Star offers comprehensive Android SDKs and utilities as well as various APIs for Cloud-based integration with Star products with minimal time needed for integration.
      For a full range of Star's Android receipt printers please see below or please contact our team directly for help and advice.


Thank you

for reading the Star News of Star Micronics southeast Asia.
© 2021 Star Micronics Southeast Asia | Visit the Star Web Site