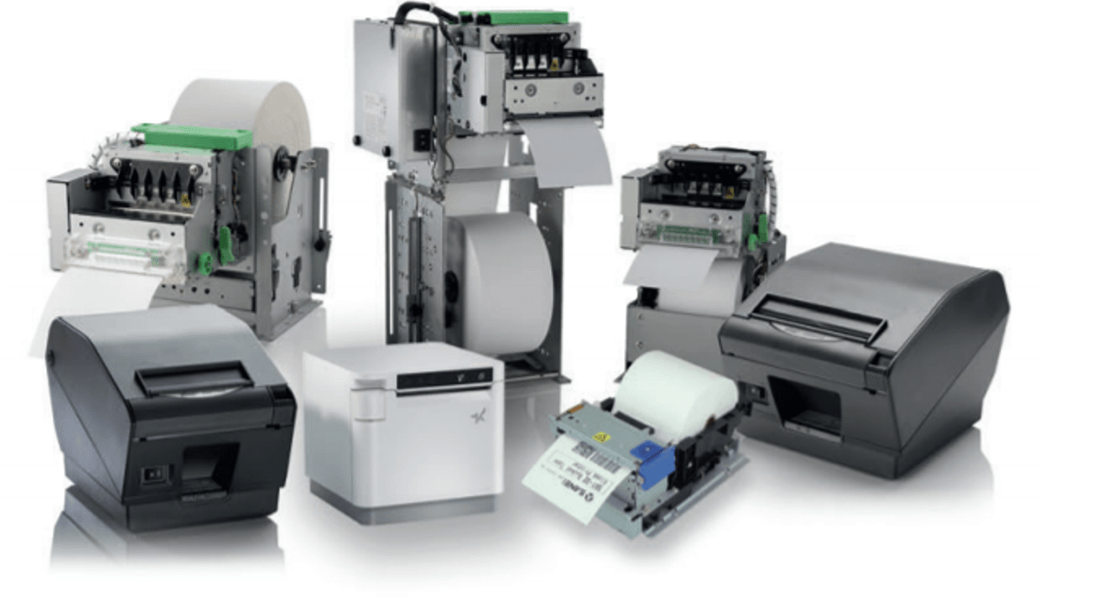 As a leading provider of packaged and modular specialist kiosk printing solutions, Star offers a wide range of industry-leading products. With over thirty years' experience in the kiosk industry and an unrivalled reputation for reliability, Star has a highly experienced Hardware Engineering Team that can provide the technical expertise and flexibility required to develop customised products. This wealth of experience pushes the boundaries in POS and tablet POS printing to bring the most advanced kiosk solutions. With customers worldwide across retail and hospitality, Star's solutions meet the demands of even the most compact kiosk designs, while offering high performance printing that remains unrivalled today. 
The Star Choice
1. Specialist Packaged Star's packaged printers offer ease of installation, a variety of interface options and are CloudPRNT compatible for internet connected services. Ideal for self-service kiosks where staff are physically present to replenish print media. 
Lower cost hardware in comparison to modular solutions

Easier to install, change paper rolls and maintain with the front-loading

mC-Print3

10cm roll has 60% more paper on the roll than the standard 8cm offered by other packaged printers (

TSP700II

and

TSP800II

)

Snout option available for

TSP700II

and

TSP800II

for labelling and heavier ticket stock solution for 58 / 80 / 112mm wide media
2. Modular Open Frame Star TUP & Sanei printers offer traditional kiosk printing solutions that are flexible and adaptable in application. The TUP range is extremely flexible with a modular solution and long cables for customised installs for limited space enclosures whilst the Sanei range is a lower cost, more compact, "fixed" open frame kiosk mechanism.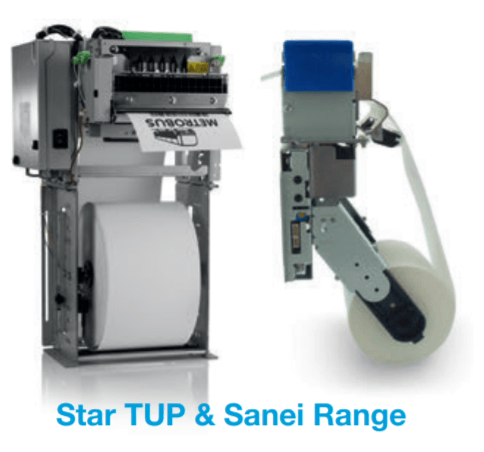 Larger paper roll options for less frequent paper changes – talk to Star support to discuss options (support@star-emea.com)
Presenter / bezel options are available with Document Capture / "retract & retain"
Transmissive, Gap & Black Mark sensors for ticketing & labelling (without presenter)
The Sanei is capable of operating at lower temperatures (-20 to +60°C).  The TUP range has greater connectivity options in comparison to Sanei: Sanei (USB & Serial), TUP no interface supplied – choose from USB, Serial, Parallel or LAN (TUP500 only)
Sanei 58mm & 80mm "Bucket" models for "Drop-In & Print" easy paper loading
All Sanei models feature status / error email capability  12v Sanei SK1-21H / SK1-31H models for solar energy power etc.
The Star Difference
Integration Made Easy Star's investment, expertise, and relationships with industry giants such as Microsoft, Google and Apple ensure developers can integrate Star printers with a consistent experience. Its sophisticated drivers support industry standards from all major operating systems and, being a member of the UPOS committee, Star prides itself on the quality of SDKs, source code and Technical Manuals available to developers.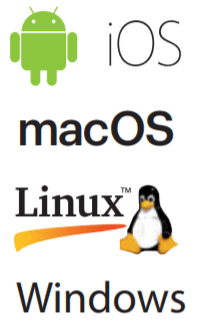 Technical Innovation
SDKs and Source code for kiosk builders who prefer to communicate directly  with the printer's port for greater status feedback. Contact Star or go to    www.starmicronics.com/service-and-support/
Remote firmware updates removing the need for site visits
Print Verification Status feedback
Remote communication – CloudPRNT with HI X Connect compatible printers and mC-Print
A4-A6 automatic scaling Tool for up to 80% savings compared to a typical laser printer See more Star Kiosk Printer >>