QSR Point of Sale Hardware
Modern. Efficient. Reliable.
Quick service restaurants (QSRs) need to be – you guessed it – quick. And where is speed created? At the point of sale! Star Micronics takes QSRs of all kinds to the next level by offering a wide portfolio of point of sale (POS) , peripherals and cloud services that are stylish, reliable, functional, and affordable. Together, our family of products enables QSRs to provide fast, accurate operation, keeping customers happy and profits high.
And we don't do it alone – Star Micronics partners with the industry's hottest software manufacturers to bring you cutting edge solutions for every aspect of a QSR – from mobile ordering to product labeling.

Convenience
Between mobile ordering, quick pick up, and more, today's consumers value a quick and easy way to obtain their meals – and Star Micronics can help with it all.

Loyalty Programs
Rewards of all kinds are in high demand. Star Micronics is proud to partner with POS software providers that offer loyalty programs – and we enable on-receipt loyalty program promotion.

Modern Appeal
Today's customers value sleek aesthetics. Star Micronics' mPOS product line, the mCollection, is designed for mobile-first businesses that seek a clean, stylish look.
A solution for every corner of a QSR
POS Printing and Cash Management: Star Micronics has what it takes to streamline and secure POS transactions, both in-store and in the field.
Online Ordering: With easy-to-integrate technology and strong partnerships with the industry's top online ordering services, Star Micronics makes online ordering POS easy.
Self-Service Kiosks: Star Micronics' kiosk printers are reliable and feature a small footprint – perfect for the booming self-service trend that's here to stay.
Labeling Solutions: Look no further for an ideal labeling solution for wrapping products, indicating exception/addition food orders, creating nutrition/ingredient labels, and more.
Restaurant Marketing: It's more important than ever for QSRs to brand themselves – and they can do just that by using Star Micronics technology to print promotions directly on receipts.
Features Your Eyes on These Features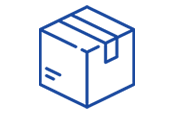 All in One Box
Includes power and interface cables, and setup sheet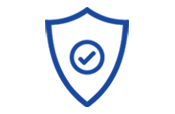 Reliable
Reduce downtime and costs associated with unreliable printers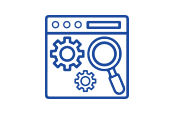 Functional
Perfect for various business models and scalable for growth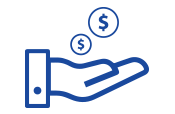 Affordable
Available in a wide variety of price ranges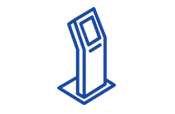 Modern
Stay trendy, improve reputation and create sticky customers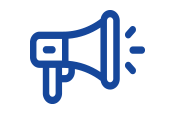 Branding
Includes business marketing software
Thermal Printer

Star mC-Print 3

Always leading – Always innovating, Star Micronics is proud to introduce the mC-Print 3, its new 3-inch front-loading and front-exiting printer with the mC-Print 3's compact size and fast printing speed.

This 3-inch thermal printer offers multiple connectivity options including USB, Lightning, Bluetooth, LAN, and CloudPRNT / webPRNT. The five connections are all a part of the mC-Print3 model, making the printer adaptable to any future POS system changes. Additionally, the multiple connectivity options allow for the easy integration of common software.
Featured Star Services & Solutions
Made to optimize QSRs of every type and size
| | |
| --- | --- |
| | With this free cloud management marketing tool, effortlessly print custom promotions directly on the bottom of your receipts. |
| | Enable web-based POS to communicate directly with the printer … no local tablet, software, or SSL certificate required. |
Learn More About Star's Cannabis Point of Sale Solutions